The Distillery Tasting Room was created in Honor of our World War II Veterans.
Over the years, it has become a place for individuals to share pieces of their family history – a grandfather's uniform, a letter from a friend, a photo of one's Dad. We look forward to continue to expand the museum and honor their memory. The Official name of the Distillery Tasting Room is the Ruptured Duck. What is the Ruptured Duck?  
A quick look at how Old House Spirits differ from many of our peers. From the perspective of quality, we typically look at the unique properties that makes a spirit  identifiable. We then seek to improve upon those elements thereby establishing a spirit that is specific, while maintaining the integrity of the spirit itself.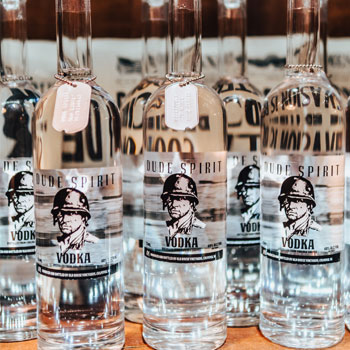 Old House Vineyards  |  18351 Corkys Lane, Culpeper, VA 22701  |  (p) 540-423-1032  |  (f) 540-423-1320  |  info@oldhousevineyards.com