How can you go wrong…. Winery, Distillary with museum, Brewery and an Irish Pub. Beautiful venue.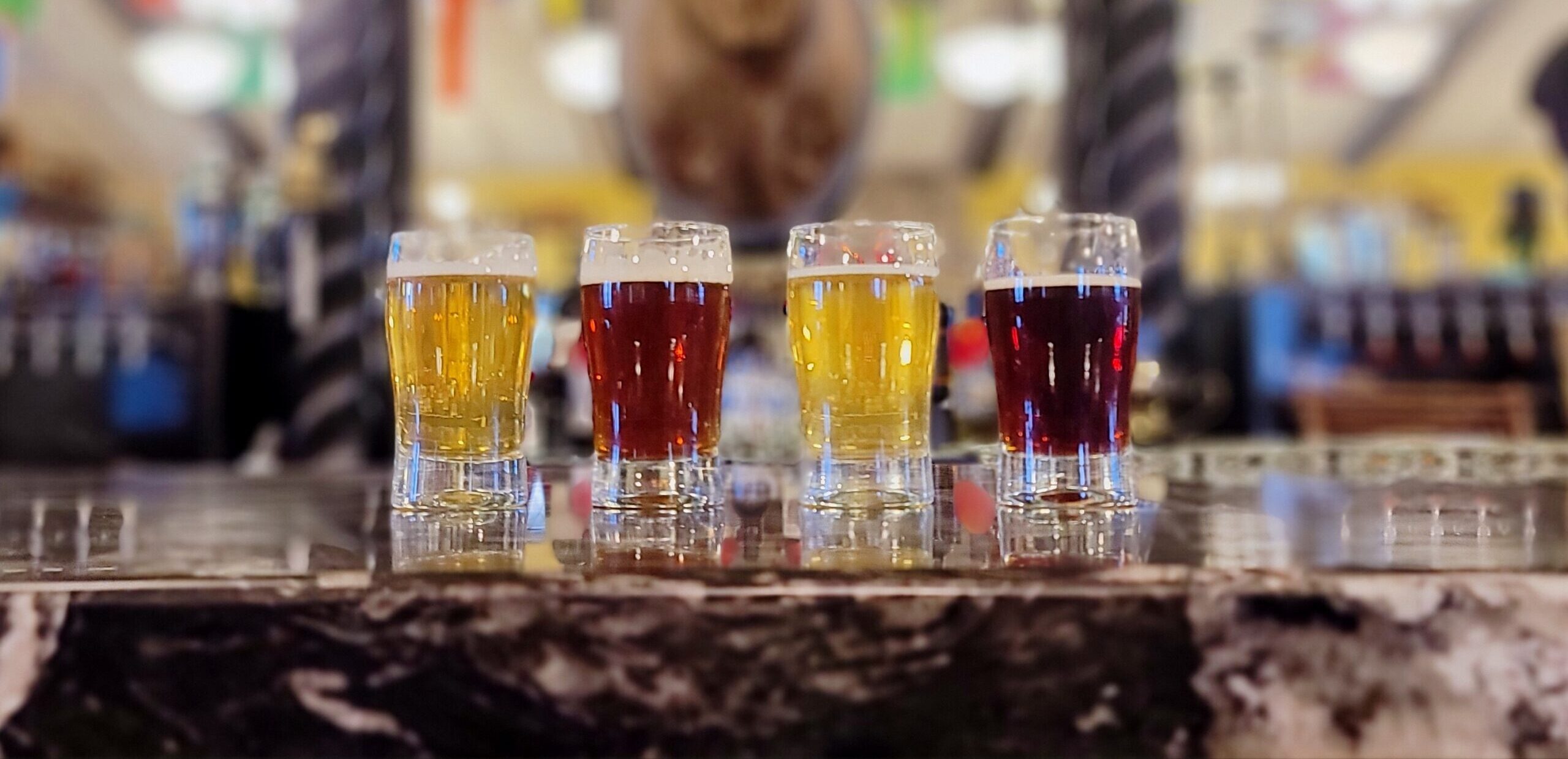 With 30 acres of Two-Row Winter Barley and 10 acres of wheat in the fields surrounding the Brewery, we are pleased to say that the majority of our base malts are Virginia Grown. Whether, one is visiting the Brewery, Winery, and/or the Distillery, our philosophy remains the same – the beverages one enjoys at Old House are not just made here, they are grown here as well! 
Click images for larger view.
Our view on craft beer production is twofold.
Our first focus is on Session Beers. Session Beers are not defined by flavors or aromas, which allows them to fall into almost any style category. Instead, the primary focus of a session beer is on refreshment and drinkabilty. We want our patrons to be able to sit down and enjoy the entire afternoon. Any style can be made lower in strength than what is described in the classic style guidelines. The goal should be to reach a balance between a style's character and a lower alcohol content.
Our second (and longer term) goal is Old House collaboration projects focusing on Barrel Aged beers utilizing barrels from both the Winery and Distillery. At our disposal, we have whiskey barrels, agave barrels, rum barrels, brandy barrels, port barrels, and wine barrels. The possibilities are endless and we look forward to sharing them with you!
Click images for larger view.
Old House Vineyards  |  18351 Corkys Lane, Culpeper, VA 22701  |  (p) 540-423-1032  |  (f) 540-423-1320  |  info@oldhousevineyards.com